LIGHT WEIGHT DESIGN
Weight reduction of 15%-50% over traditional materials can result in improved fuel efficiency.
Less weight equals more freight!
LONG LASTING APPEARANCE
Composite panels have a seamless high gloss UV proof gel-coat finish for improved weathering performance that is corrosion and dent resistant. No finishing needed.
LIGHTWEIGHT COMPOSITE STRUCTURAL PANELS
Our wall panels are all-composite, and wood-free offering high strength to-weight characteristics for structural applications. Comprised of various layers of high performance reinforcement and resins while utilizing a light-weight core, this revolutionary composite provides additional stiffness, insulating properties (up to R20) and weight savings compared to traditional materials. Our panels are more puncture resistant than aluminum; damaged panels can be repairs in hours, not days, and our panels will not rust, providing corrosion resistance you can't beat!
Sandwich Panels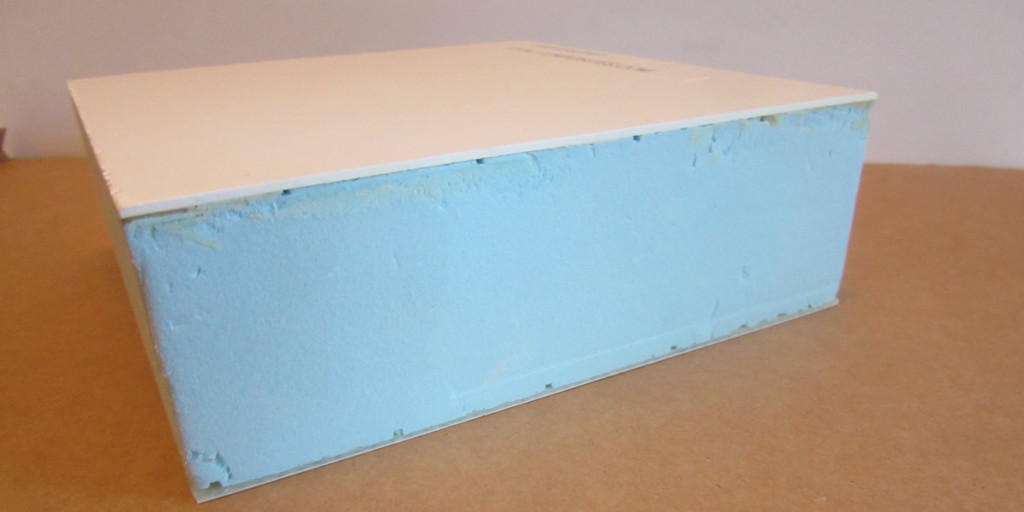 Our sandwich panelling possess insulating properties (up to R20) and dramatic weight savings.
Honeycomb Panels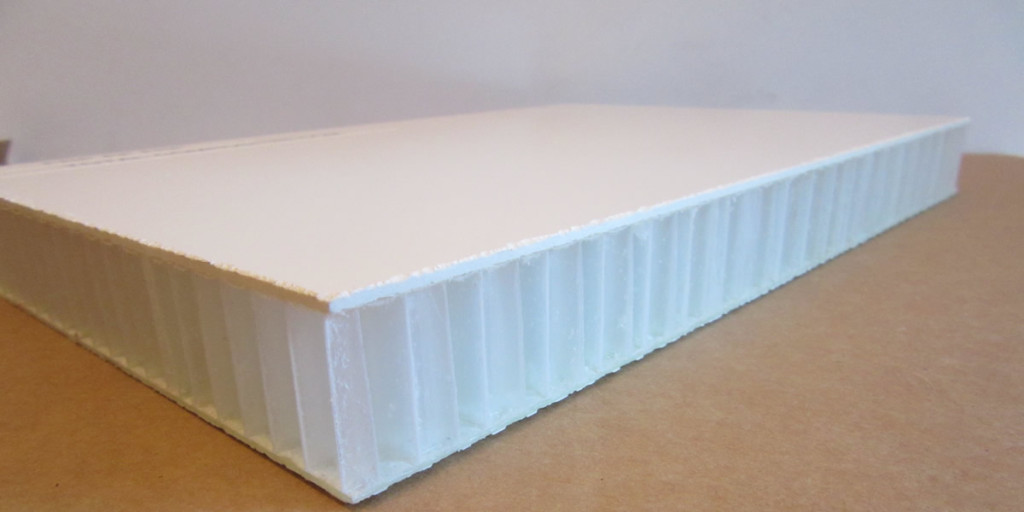 Our durable honeycomb panels are super light weight and extremely durable.
Floors: Used for camper vans and delivery trucks, our panels utilize a high-strength integrated foam core and marine grade plywood system to produce a lightweight yet effective load-bearing structure. It provides stiffness, insulating properties and weight savings compared to traditional materials such as aluminum. FRP extrusions with steel inserts will be embedded in the floor to provide solid mounting points for subframes and accessories. Two different thicknesses are available:  75mm/ 2.95" and 107mm/ 4.21″
Walls: As a replacement for fiberglass reinforced wood panels, Total Composite panels can be used as walls and roofs. Comprised of a high performance gel-coat, fiberglass reinforcement, and resins combined with a lightweight honeycomb or foam core; these walls provide stiffness, insulating properties, corrosion and dent resistance, and weight savings compared to traditional materials such as aluminum, steel, and wood. Available in sizes between 30mm/ 1.18" and 105mm/ 4.13″
.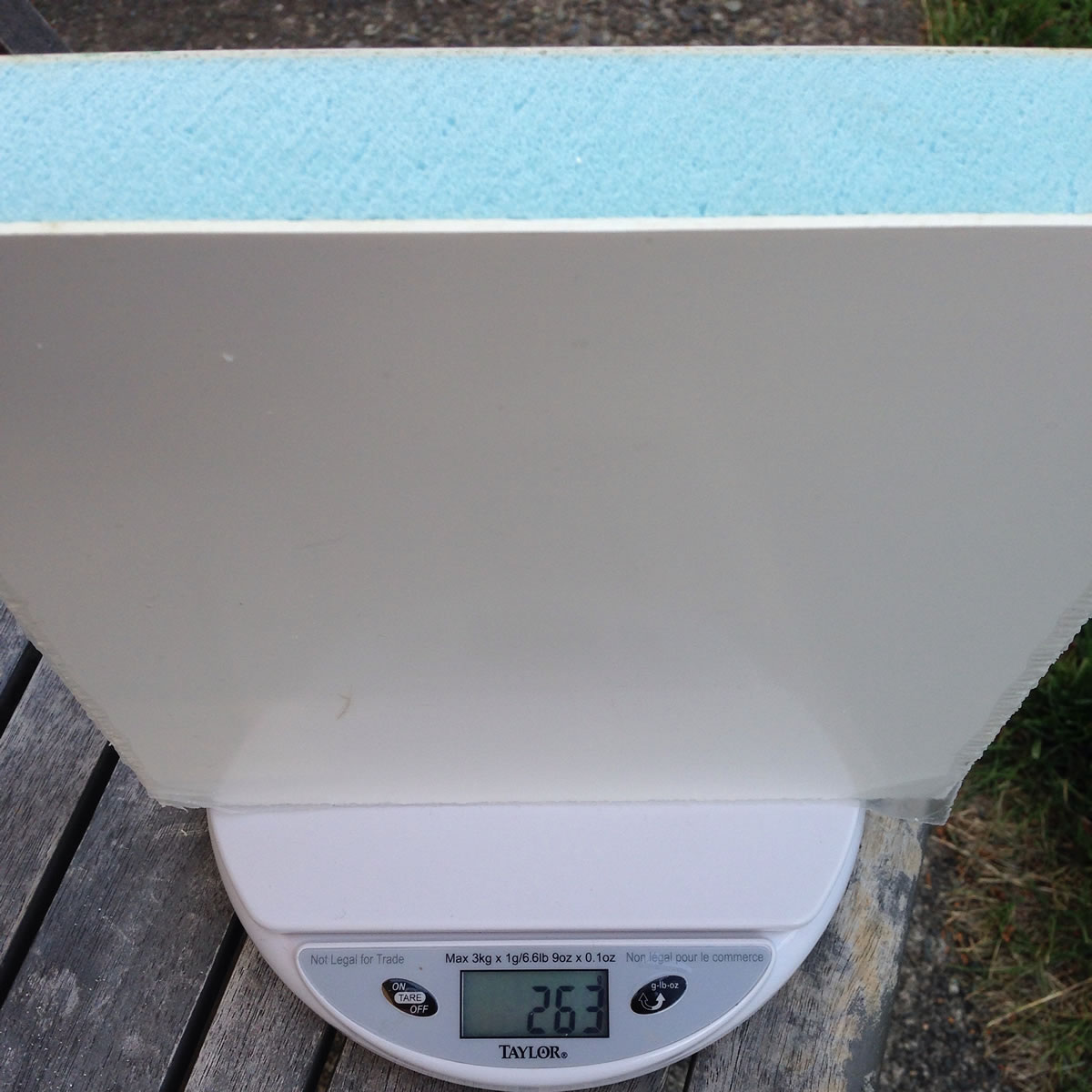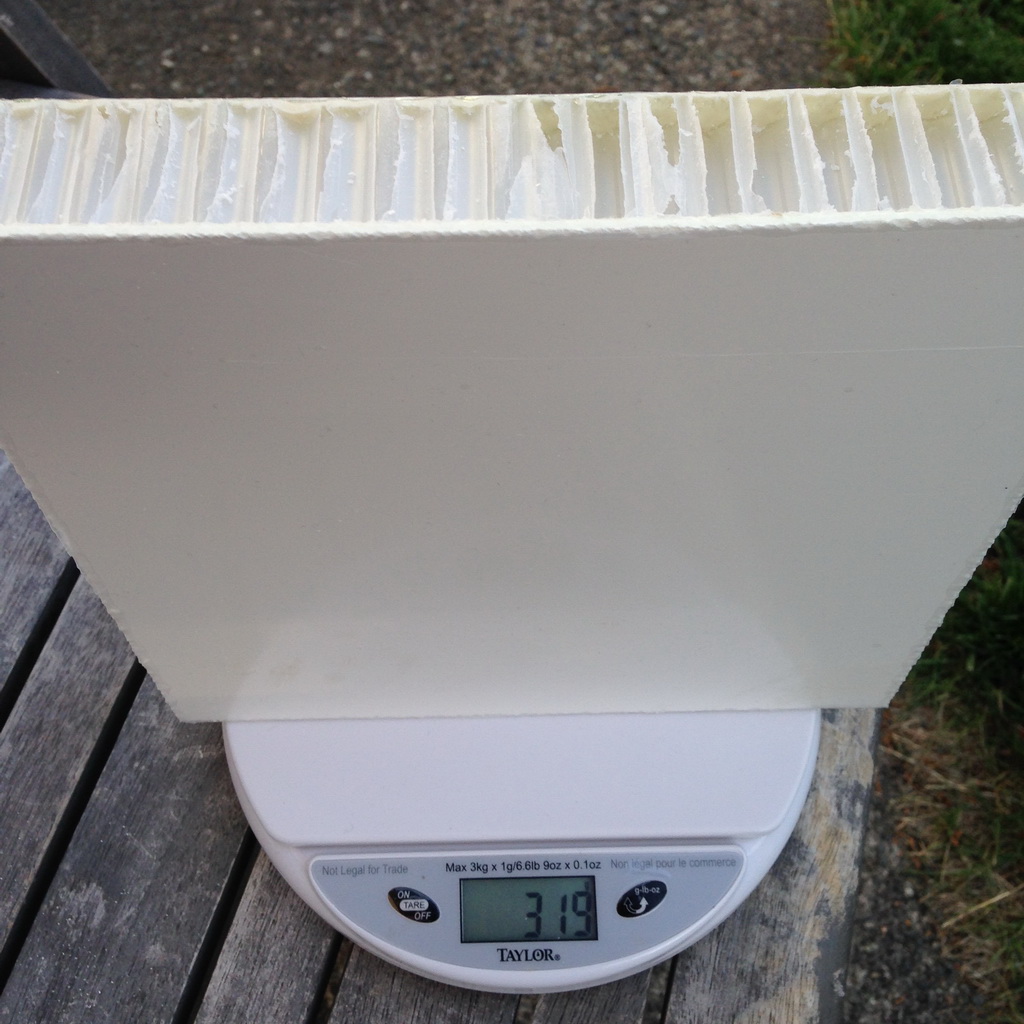 All panels are made to order
Lengths from 8' to 38'
Widths from 78″ to 98″
Thickness from 30mm (1") up to 107mm (4.21")
FRP skin available in: (RAL color 9016)
1.5mm UV protected smooth High Gloss
2.0mm high impact woven
NEW: Antibacterial FRP 

ideal for Healthcare and Food applications

1.5mm semi gloss smooth
FRP Skin Specs/ Options
Please download the following documents for even more specs and options.
Weight example:
12"x12"x1" FRP/XPS/FRP = 400gr/14.10 oz
12"x12"x3" FRP/PU/FRP = 960gr/33.86 oz
12"x12"x1" FRP/PP/FRP =430gr/15.16 oz
Core in PU/XPS or PP
FRP available in 1.5-2mm thickness
UV proof high gloss white (Outside)
Matt white (optional for inside or outside)
High impact woven texture gloss white (standard for inside)